Some people want nothing more than a home in a nice subdivision, maybe one with a pool and some lighted tennis courts.  And that is great.
But others are yearning for something more.  Maybe you have a small car collection… or a collection of drivers in the house… and want to be able to park all of them in a garage.  Maybe you like to work on your cars, and sometimes dive a little deeper than most.  Maybe you have an RV or a boat and want to be able to park it at home.

It could be that the home you seek is completely different… a horse farm or a lake house.  It might even be a cabin in the woods, surrounded by acres of privacy.
That's what I specialize in… different homes for different people.  Sure, I know the local schools around northern Gwinnett, like the North Gwinnett, Lanier and Buford clusters.  I live and work based in Suwanee, so this is my yard.  I keep a boat at Lake Lanier, so that is part of my yard, too.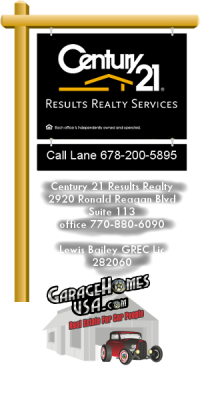 With all of that said, I can help you find a nice home is an active subdivision, maybe even one with a pool and lighted tennis courts.  We have great schools and a comfortable community.
If you have a home to sell, whether it is a multi-million dollar Buckhead home with parking for 16 cars inside, a 400+ acre compound with several houses, a great home in a popular school district like North Gwinnett or something in between, I can help you with that too.  And in those rare cases where I'm not the best fit for selling your home, there is a good chance I might know someone who is the right fit.
I look forward to talking with you.
Lane Bailey
678-200-5895 (call or text)