I am so very proud to announce the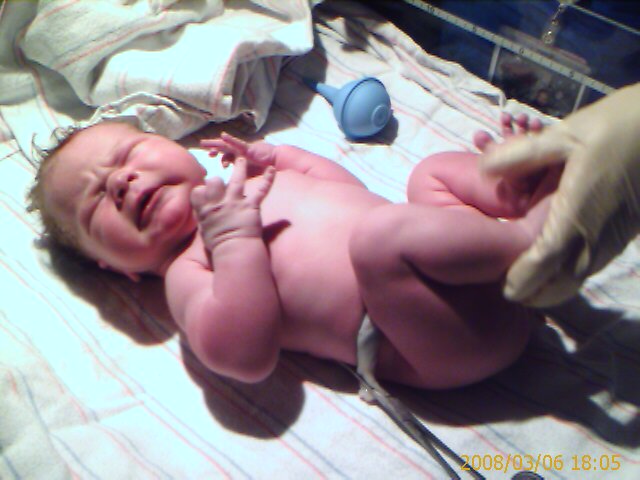 latest addition to the GarageHomesUSA Team.  While he still has quite a bit of training to complete…
Jackson Bryce Bailey was born at 6:00pm today.  He came in at 21″, 8 pounds, 13 ounces.
Mother, son, big brother and dad are all doing fine.
Jackson was quoted as saying "whhaa, wwwwhhhhaaaa, mydaddycansellyourhousewithacoolgarage, w w whhaa."
As soon as I can separate Mommy from her camera, I will post up pictures NOT shot with my cell phone.