Welcome to the newest scourge of home construction… Atlas Chalet shingles.  It looks like they might go down the same path as synthetic stucco and pressed board siding.  Lawsuits, big money outlays for home-owners and fear for home-buyers and sellers alike.
The brief history would be that Atlas Chalet shingles were marketed from the early 1990s until around 2010 as a lower-cost "architectural shingle" option.  The gave the look of a higher end architectural shingle, while installation and cost was more like a traditional composite shingle.  However, problems started popping up with the quality of the shingle.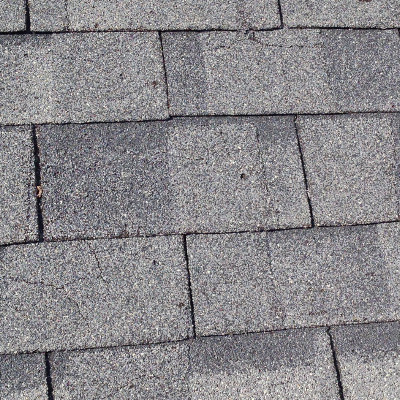 If you have a house that was built or re-roofed from 1990 until 2010, there is a fair chance it has Atlas Chalet shingles… while certainly not on every house, they were quite popular for several years and tens of thousands of homes around Georgia have them.
What can I do about it, you say?
There are a few options open to home owners with the shingles…
pay to replace them… out of your pocket…
pray for storm damage and an insurance company that will spring for their replacement…
ignore the problem…
Obviously, before you pay to replace a perfectly good roof, you should get an inspection.  Some roofers will be happy to do a full inspection of the roof to determine what product is on it, as well as if there are any current issues.  If you are considering selling your home, GET IT INSPECTED!!!  Nothing will ruin your day like having an unexpected, but avoidable issue like this pop up from the buyer's inspection.  And when the buyer's inspector catches it, he is likely going to go into full "deal destruction mode".  At that point, almost anything short of replacement out of your pocket… before consummating the sale… will kill the contract.
Which brings us to our first option… just sucking it up and replacing the roof out of your own pocket.  There are actually some roofers out there that will tell you about how they "work with the insurance company to replace your roof on their dime"… but what they are failing to tell you is that the insurance companies are ONLY going to pay if there is damage.  And even then, depending on how much damage there is, they may not spring for a full replacement.  Frankly, if you have a 20 year old roof (Atlas Chalet shingles were marketed as a 30 year roof…) it might just be time to replace it and take the hit.
If your roof is newer, and fully functional, you are not in a good place (well, you are… the roof is working, right?).  It isn't old enough for you to justify dropping $10k or $20k on replacing a 5 or 10 year old roof.  The insurance isn't going to want to eat that cost either, for a roof that is doing its job.  Further, there are reports that some insurance companies are cancelling policies at renewal if they find out that you have the Atlas Chalet product up there.
If you aren't selling your home, as much as I hate to say, it, you might just hope for a hail storm…
Honestly, most home-owners are going to take the "head in the sand" approach and hope that they don't have a problem.  If they are selling, they are going to not disclose… because they don't know for sure.  And, since there aren't any settled lawsuits that I know of, the product is neither recalled nor ruled defective, they don't "need" to disclose it if it is there.  BUT… this WILL bite them in the butt if they are trying to sell.  A home inspector will find the roof and will notify the buyers and the whole transaction will almost assuredly blow up and fall apart.
If you are planning on selling your home in the next couple of years…
At the very least, you should get informed about this product.  If you have paperwork from the construction of last time the roof was replaced, check to see what product was used.  If you have the Atlas Chalet shingles… you will know what may come up.  If you DON'T have these shingles, you will be prepared if the buyer's inspector wrongly tags you with these shingles… which certainly can happen.
If you have these shingles, you might call a roofer to get your roof inspected.  Be VERY careful when you select a roofer.  There are always some contractors in the world that just want to get your money.  They will say whatever they need to say in order to get a check…
Related articles